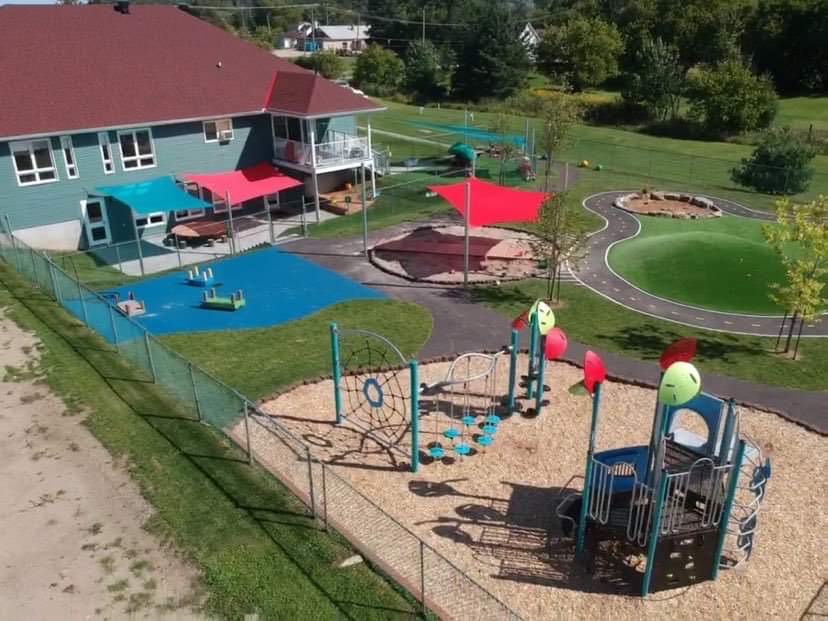 Synthetic surfaces for daycares, CPEs and recreation centers.
Multisport has the solution for synthetic surfaces for daycares, CPEs, recreation centers and for synthetic landscaping turf.
Multi Turf 50
This turf, filled with rubber granules, is the perfect choice for daycare centers, CPE or for your landscaping projects. The composition of this Multi Turf 50 turf absorbs shocks, prolongs the life of the field and maintains, all year round, optimal playing conditions for children. The Multi Turf 50 lawn, guaranteed for 8 years, requires no maintenance after installation, nor watering
Multi Turf 60
Multisport also offers a synthetic turf with longer fibers (60 mm instead of 50 mm), thicker and more absorbent: Multi Turf 60 turf. This synthetic turf is used on surfaces that require more shock absorption .
Multi Turf 50N
The Multi Turf 50 N turf is another option among synthetic surfaces suitable for day care centres.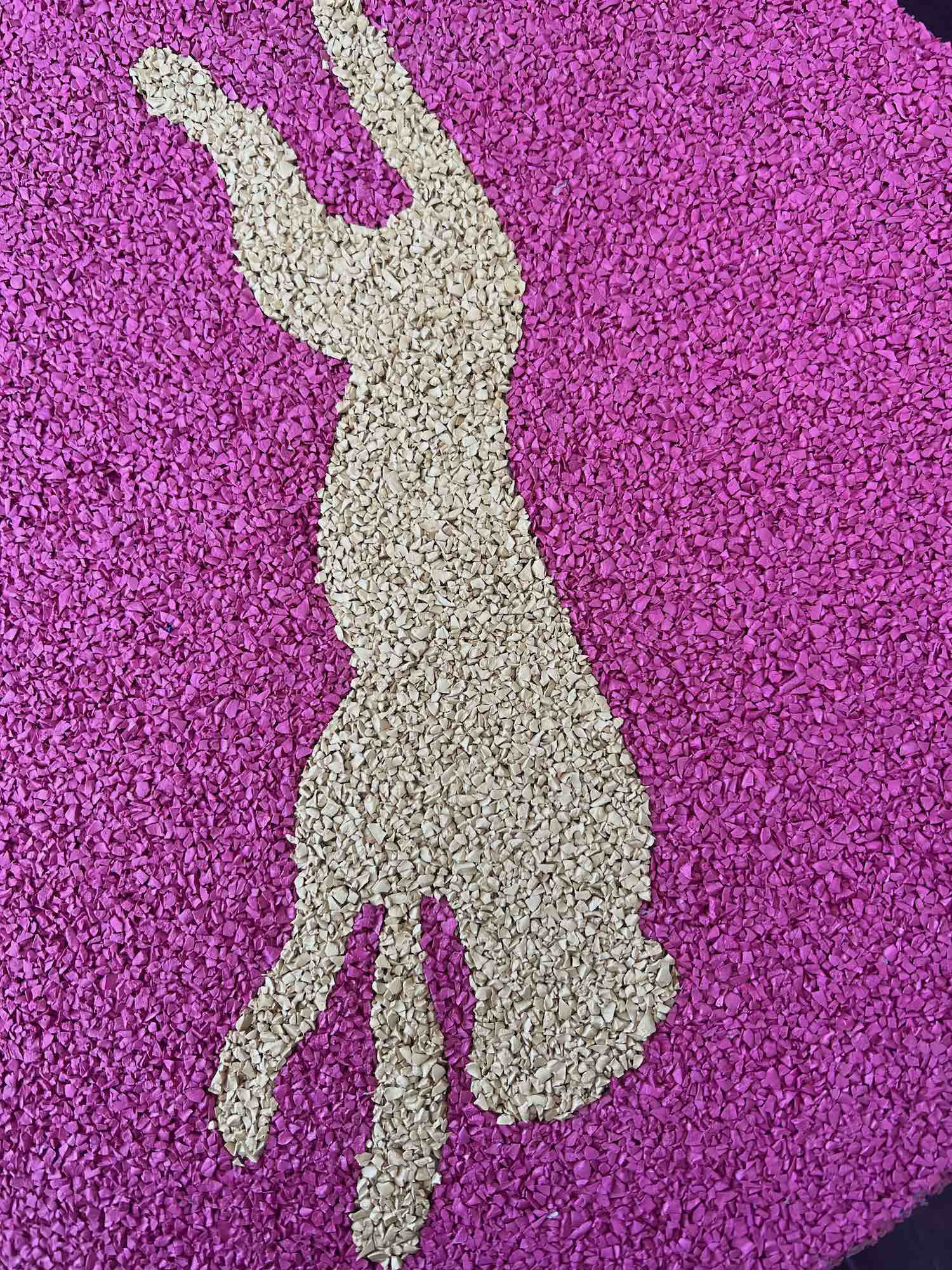 Similar to natural grass, but with a much higher shock absorption capacity, Multi Turf grass is by far one of the most popular with childcare centers and daycare centers in Quebec. For children big and small, the EPDM or ECOPAVAGE poured-in-place rubber system is a safe, durable and attractive option :
Safe surface for daycare play module
EPDM and CSBR rubber wear layer with mixed urethane
Systems with shock-absorbing recycled rubber underlay
Compliance with government standards for shock absorption
Type of surface and system chosen according to the fall height to be respected
Conception, Design and Installation, in several choices of patterns and colors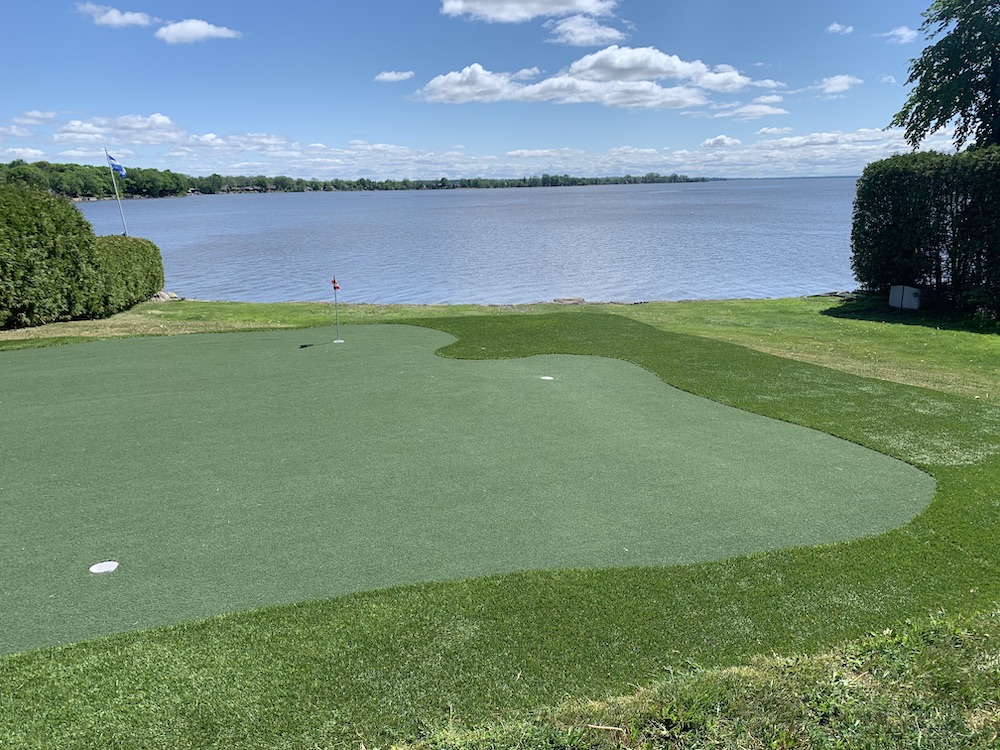 Landscape turf and synthetic golf green: a greener lawn than ever thanks to Multisport.
No maintenance, no watering, no unwanted insects, no pesticides, always green even in winter.
The Multi turf PG golf green is a synthetic turf of choice that requires no maintenance, mowing or watering. The ball rolling conditions of this green are similar to those of natural grass. In addition, a sand insertion system makes it possible to adjust, according to customer needs, the rolling speed of the golf ball, which can vary between 8 and 12 on the stimpmeter. Multisport can also set up a sand trap and a frieze to practice approach shots.
Multi Turf 60
This synthetic turf with a thickness of 60 mm allows you to put the ball on a tee or hit it on the ground like on natural grass! Our rubber insert system provides that natural grass feel. There is also the Multi Turf 90 golf tee version, an artificial turf made of twisted nylon (90 ounces of fiber). We have installed this type of grass at Le Blainvillier Blainville and Saint-Raphaël l'le Bizard golf clubs.
Multi Turf 50 and 50 mm
This synthetic turf with a thickness of 50 mm is used in landscaping. For a minimal cost, this artificial lawn can cover large areas and stays green all year round, winter and summer. Multi Turf landscape turf requires no annual maintenance, chemical application, mowing or watering. Simple to install, this artificial grass is laid on a compact stone surface and remains green for 10 -15 years. We guarantee it for a period of 8 years. With a texture similar to that of natural grass and a superior shock absorption capacity to that of natural grass, Multi Turf landscape turf is by far one of the most popular with golf clubs in Quebec.